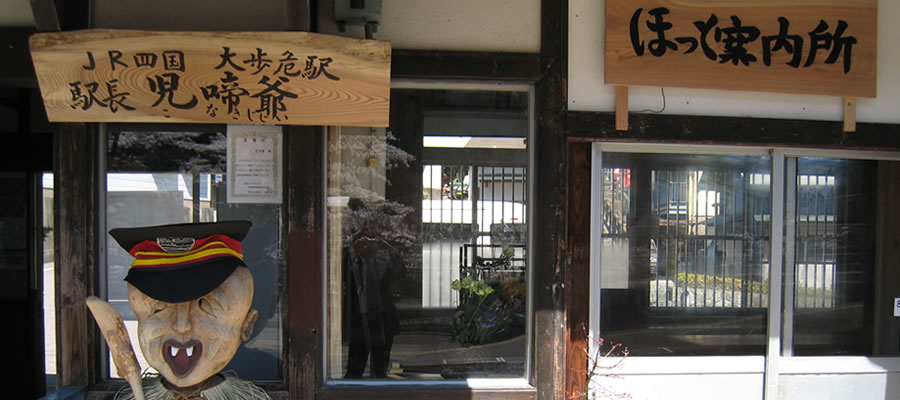 The principal objetive to Oboke Taxi company is to offer our client the safest and most realible service around town.
The driving staff are local people and they know more than anyone the best places for tourists with the most beautiful landscapes, They are devoted to making your visit memorable.

The price list is just for reference,
The actual fare changes depend on the weather, road congestion and the locatios for departure and arrival.
Estimated price for departure
from Oboke Station
(Regular Taxi)


DestinationPrice
■ Oboke Ravine Pleausre Boat810 JPY
■ Kazurabashi3.600 JPY
■ Iya Onsen Shoubenkozo4.500 JPY
■ Ochiaishuraku8.000 JPY
■ Shuyuumonorail11.000 JPY
DestinationPrice
■ Kakashi Village11.500 JPY
■ Double Vine Bridges12.500 JPY
■ Mount Tsurugi15.000 JPY
■ Awa Ikeda Station7.500 JPY
■ Kotohira16.000 JPY
The entrance fees (per person)* Are not included
■

Oboke Ravine Pleasure Cruise 1.500 JPY

■

Kazurabashi Vine Bridge 550 JPY

■

Double Vine Bridges 550 JPY
* We can provide transfer to other cities and other Prefectures as well for pick up and/or drop off at other Stations or airports.
* In case of groups, toward Kazurabashi or Mount Tsurugi, the transport price can be cheaper than the local Bus.
* Groups of 9 people can receive the cheapest price.

MODEL1
Oboke Iya Tourism Course
Enjoy the traditional Tour through Oboke and Kazurabashi. Experience moments of tranquility and peace.
Map of the
surrounding area
MODEL2
Oboke Iya Tourism Course
Other than the traditional tours, we have other routes for adventure fanatics that can be done quite easly.
Map of the
surrounding area
MODEL3
Relaxing route to enjoy the attractive places of Iya.
Besides the most common routes, we offer special courses in unexplored places where you can appreciate the wonders of nature. Full Iya Course for the fanatic explorers.
Map of the
surrounding area